Menopause Empowerment & Education | Saturday 4th March 2023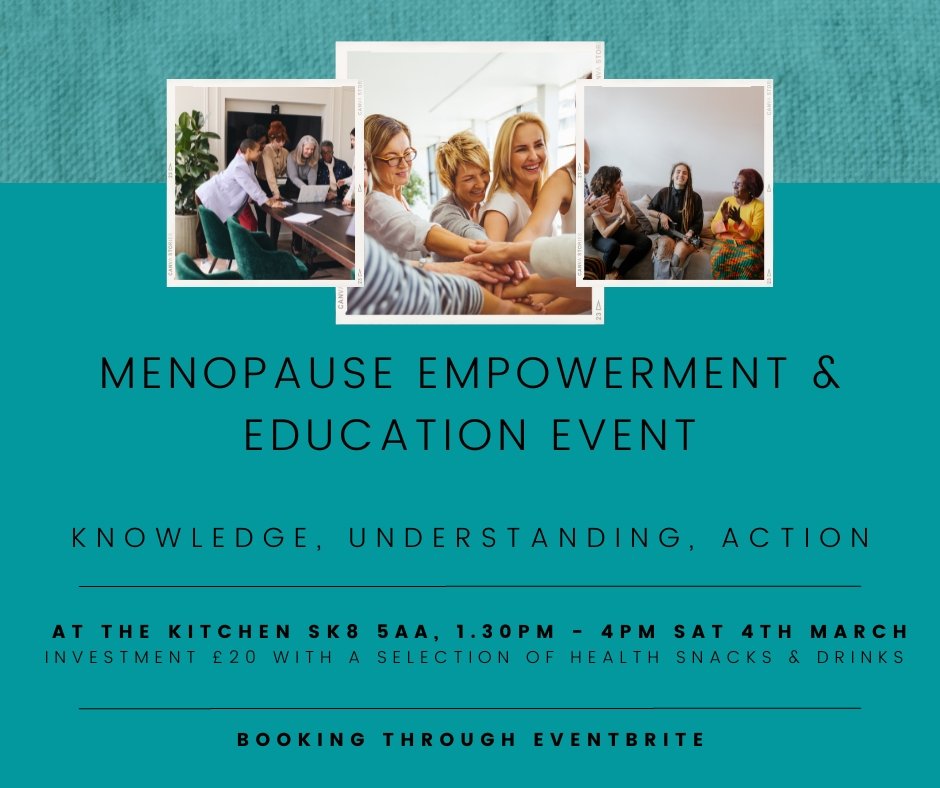 This event has now taken place but there are plans to re run the event due to popularity.  Please contact us to be informed of new dates.
Perimenopause, menopause, the change, the transition, whatever you call it and however you're experiencing it, there may be a lot of confusion. You can't go far without reading about menopause these days. The many symptoms, things you should take or eat (or not), HRT why you should take it (or not).
It's confusing! With all this information, how can you work out what the right choices for you are?
I am now working with a team of GPs, a yoga and wellness therapist and workplace menopause specialist, all with a special interest and experience in women's health. We have a shared goal which is to empower women with accurate information on the choices available to them and to provide support in finding the right path through menopause for each women.
Wherever you are on your menopause journey, we would love you to come along to our first Menopause Empowerment and Education (MEE) event which is to be hosted at At The Kitchen in Cheadle Hulme. There will be talks and activities from five health and wellbeing professionals covering everything from menopause in the workplace to nutrition, HRT, stress and mental health. You will have a chance to chat to each of our experts and other people experiencing this life stage.   
Ticket price is £20, this includes drinks and small bites handmade by At the Kitchen. Any profit from the event will be donated to Stockport Without Abuse.
We hope to see you there.  If you can't make this in person event but would like to attend an online MEE event in the near future please drop me an email to joanne@amaranth-wellbeing.com and we will share with you information on future events.
Any questions, just ask
Jo x
Joanne Hill
Nutritional Therapist
Amaranth, 1016 439 9856