Q&A and Book Signing with Pauline Cox MSc : Friday 8th September 10.30am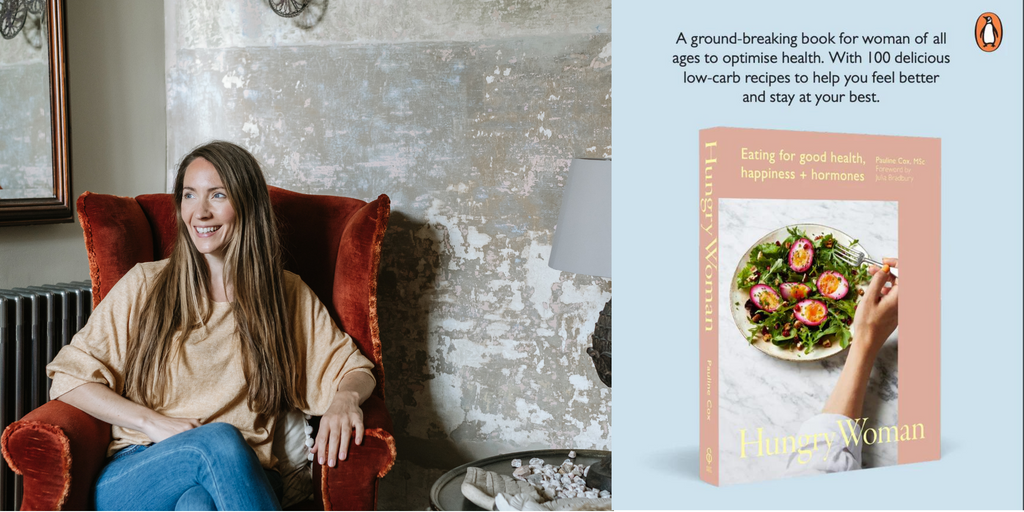 We are so excited about this event!  Please join us for a fascinating morning with functional nutritionist and award winning author, Pauline Cox MSc.
Pauline will be talking about her new book Hungry Woman, Eating for Good Health, Happiness and Hormones and sharing her wealth of knowledge on how you can reset your body and achieve hormone balance.
In our modern lifestyles, women are increasingly suffering from a hormonal rollercoaster. From tricky puberty to endometriosis, mood swings or PMT, anxiety and adrenal fatigue, low fertility, poor sleep and tummy fat, plus many challenging menopausal and perimenopausal symptoms – Hungry Woman is the solution to freeing yourself from the hormone trap.
What we eat matters and the food choices you make on a daily basis have a huge impact on your health. This ground-breaking cookbook with 100 simple and delicious low-carb recipes, will give you everything you need to balance your hormones and optimise your health for good - at any stage of your life.
Hungry Woman offers a low-carb lifestyle, tasty and easy recipes, and down-to-earth advice helping you feel better and stay better, backed up by science.
Ticket price : £10. The ticket price is redeemable against the price of a signed copy of the Hungry Woman book (RRP £27). The ticket price also includes tea, coffee, tasters of sweet treats from Paulines book and an Amaranth goodie bag.
This event will be held in the garden room at the Crown and Conspirator, located across the road from Amaranth in Bramhall, Greater Manchester.
About Pauline:
Pauline Cox BSc MSc is a Functional Nutritionist, entrepreneur and mother with a vast depth of knowledge and experience in women's health, hormonal balance and nutrition. Pauline is a regular columnist for both national and international publications and currently delivers online courses and speaking engagements. Pauline studied for her degree in Anatomical Sciences and BSc in Physiotherapy at the University of Bristol before completing her Masters in Nutrition, Physical Activity and Public Health. She went on to found the high street health food store, Sow & Arrow, which focuses on high quality, nutrient-dense food and supplements, with an emphasis on health.