Tears Become Rain: A launch event with Author Katie Sheen : 27th September, 7.30pm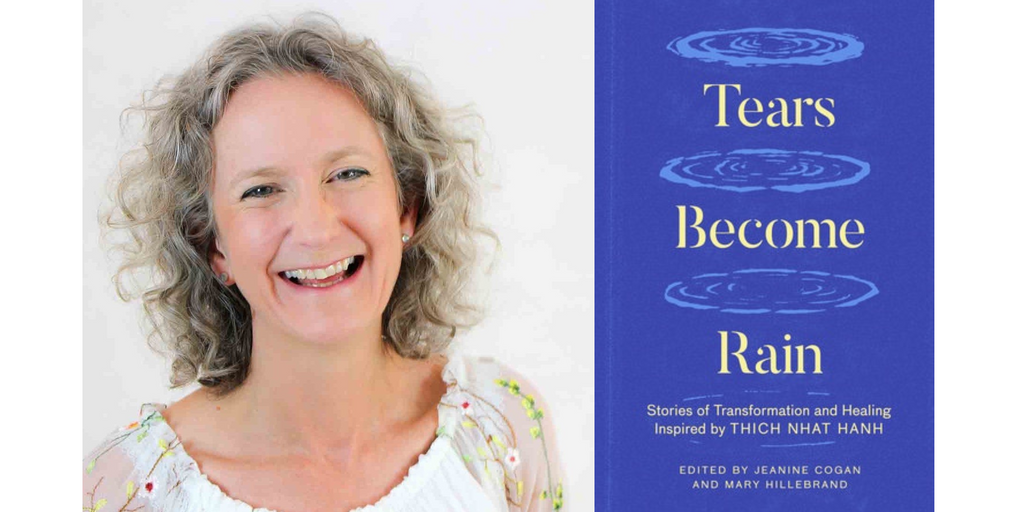 Wednesday 27th September, 7.30pm
We are delighted that Katie Sheen, mindfulness practitioner and teacher of mindfulness courses in the Plum Village tradition of Zen Master Thich Nhat Hanh, has chosen Amaranth for the launch event of 'Tears Become Rain'. This book contains a collection of 32 stories of transformation and healing inspired by Thich Nhat Hanh's teachings, and Katie is the only UK practitioner to be included.
At this event Katie will share her published short story of how she used mindfulness to cope with the moments when she was diagnosed with cancer in 2014. She will then offer an informal talk about the many other ways that mindfulness helped her throughout her treatment and recovery, and is happy to take any questions that you may have.
Endorsements for 'Tears Become Rain' include:
"In this collection of 'aha' moments brought about by the practice of mindfulness, I found pieced of my own life and experience in nearly every story. These stories awakened memories of my own moments if true awareness and helped me see my life through fresh lenses."
Annie Mahon, author of 'Things I Did When I Was Hangry' and founder of the Circle Yoga Cooperative
"These intimate encounters with the wisdom of Thich Nhat Hanh will move you to joy and tears, sometimes all at once!  Though this master teacher has passed on, his spirit continues through the living dharma in this beautiful book."
Tara Brach, author of 'Radical Acceptance' and 'Trusting the Gold'
All proceeds from book sales are donated to the Thich Nhat Hanh Foundation in memory of this globally renowned Buddhist monk and peace activist, who was nominated for the Nobel Peace Prize by Dr. Martin Luther King for his work during the Vietnam War.
'Tears Become Rain' will be published by Parallax Press on 10th October 2023, and distributed by Penguin Random House. Your ticket price of £10 for this event is fully redeemable against the cost of the book should you wish to purchase it from our local independent bookstore Simply Books in Bramhall, and forms for pre-order will be available at the event.
The ticket price is £10, this is fully redeemable off the price of the book when you pre-order at the event.  Book orders will be fulfilled by our local independent book shop Simply Books.  
If you are unable to make the event but would like to pre-order a copy of the book you can do so at Simply Books Tears Become Rain.
About Katie Sheen
Many of you will recognise Katie from Amaranth. Katie has been part of our team for as long as I have. Katie was part of our original Nutritional Therapy team and she had been using mindfulness to support herself through the ups and downs of life since 2001.
In 2014, Katie was diagnosed with anal cancer and was incredibly grateful to have a strong mindfulness practice to help her cope with the physical pain and emotional trauma of cancer treatment. This experience inspired Katie to move into teaching mindfulness full time.
Katie is qualified to teach mindfulness courses in the Plum Village tradition of Zen Master Thich Nhat Hanh (Thay), having been supported by these teachings during her illness. She is also a Breathworks accredited teacher, specialising in Mindfulness for Health.
Katie lives in Cheadle Hulme with her partner Phil, and has two wonderful sons, Jack and Freddie. She enjoys pottering in the garden, walking with treasured friends and family, and creating abstract paintings.