Day 4 : FREE INIKA Vegan Makeup Brush with 2 INIKA products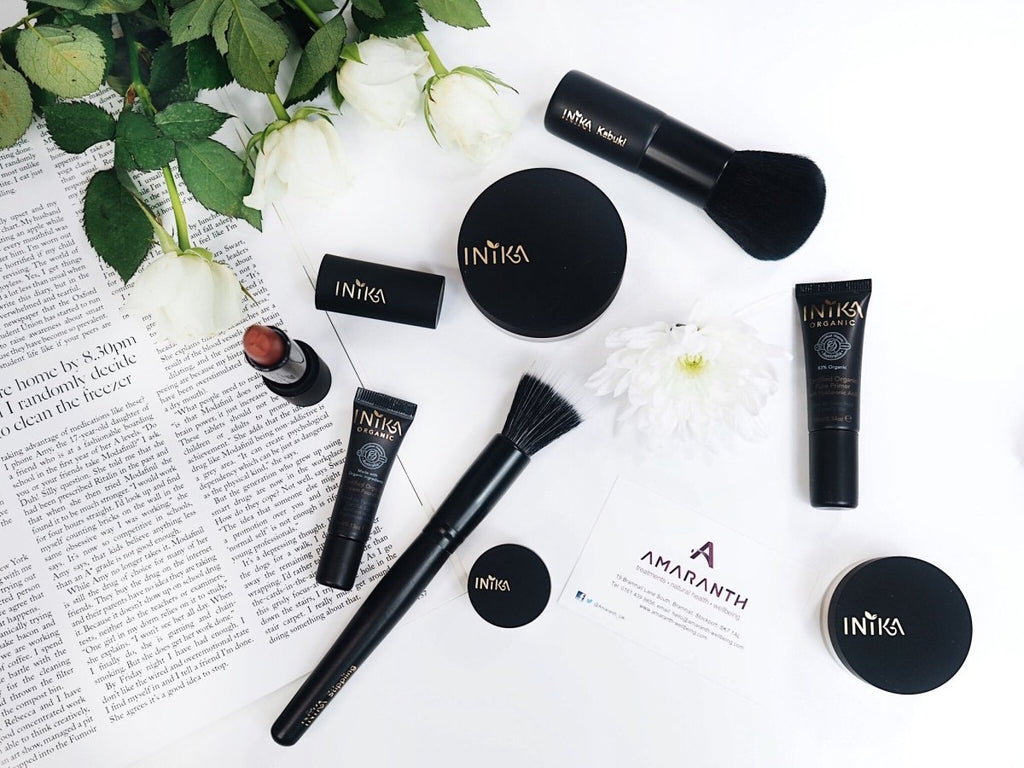 Day 4 of our 5 Days of Beauty Offers :
FREE INIKA vegan makeup brush with any two purchases of INIKA make up
You know by now that I love INIKA makeup. It is our best selling make up brand and for good reason. The full INIKA range is certified vegan, cruelty free, Halal, gluten free and 100% natural yet it performs just as well as the leading cosmetic/synthetic brands.  The products are rich in natural pigments, and they can be used to create a natural look, as well as more dramatic full makeup looks.
We currently have a sale of our INIKA range at 35% off as we are waiting for a rebrand with the products coming in sugar cane sustainable packaging.  Along with this price reduction, you will receive a free INIKA make up brush when you buy two products.  These vegan make up brushes are super soft and perfect for make up application.  We have foundation, kabuki and shadow brushes available as a gift.  We will contact you on placing your order so you can choose the one you would like (or you can choose in-store).
If you are near Manchester, don't forget that we offer full INIKA make overs.  Contact us 0161 518 1334 to make a booking :)