Treatment Offer : 90 Minute Luxury Facial for just £65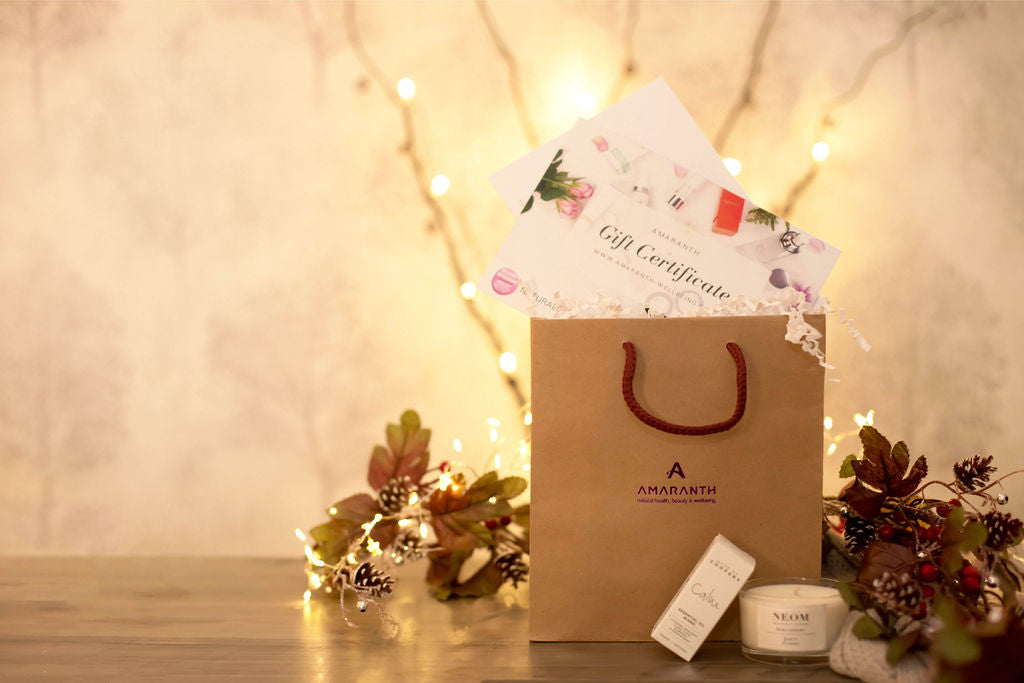 A wellbeing treatment is always the perfect gift and we have a special offer for you. You can give the gift of a 90 minute luxury facial in our Bramhall treatment rooms for just £65. Our holistic facials are a treat for the mind, body and skin.  We use only natural and organic products that preserve the balance of the skin, whilst delivering incredible results. This offer includes Dr Hauschka, SKN-RG and Ayuverdic facials.
 To gift this offer, choose from a eVoucher that will be sent straight to your inbox, or a printed gift card that you can collect in store or have sent to your home.  Simply select the specific 90 minute treatment from our gift voucher pages.
Of course you may want this treat for yourself, so don't forget to forward this page or add to your wish list.  If the hints are not working, just ask them to call us 0161 439 9856 and the Amaranth team will make sure that you get the voucher you really want.
T&C's : These Christmas offers are intended as a gift (to someone or yourself) so the start date will be 25th December and vouchers are valid for six months after that date.  Vouchers can be ordered online but additional discount codes cannot be used for these offers.
Discover the treatments in this offer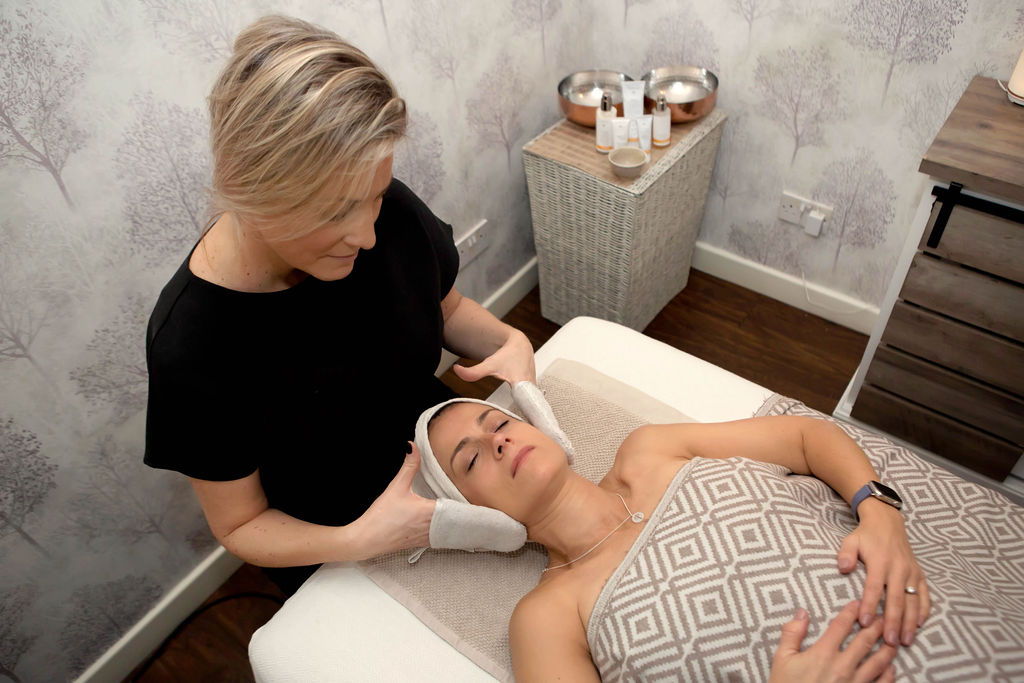 Dr Hauschka 90 Minute Rhythmic Facial
The Dr.Hauschka Rhythmic Treatments use a holistic approach to support the skin's inherent ability to regulate and heal itself, stimulating the lymph with rhythmic massage techniques that cleanse internally as the products cleanse externally.  This 90 minute facial treatment allows you to feel totally at one with yourself. Gentle hand and brush strokes work with the rhythm and flow of lymph, supported by effective preparations. Pampering treatments and masks then gently round off the skin care experience. This treatment can be tailored to for your skin with a choice of clarifying, firming, soothing or hydrating.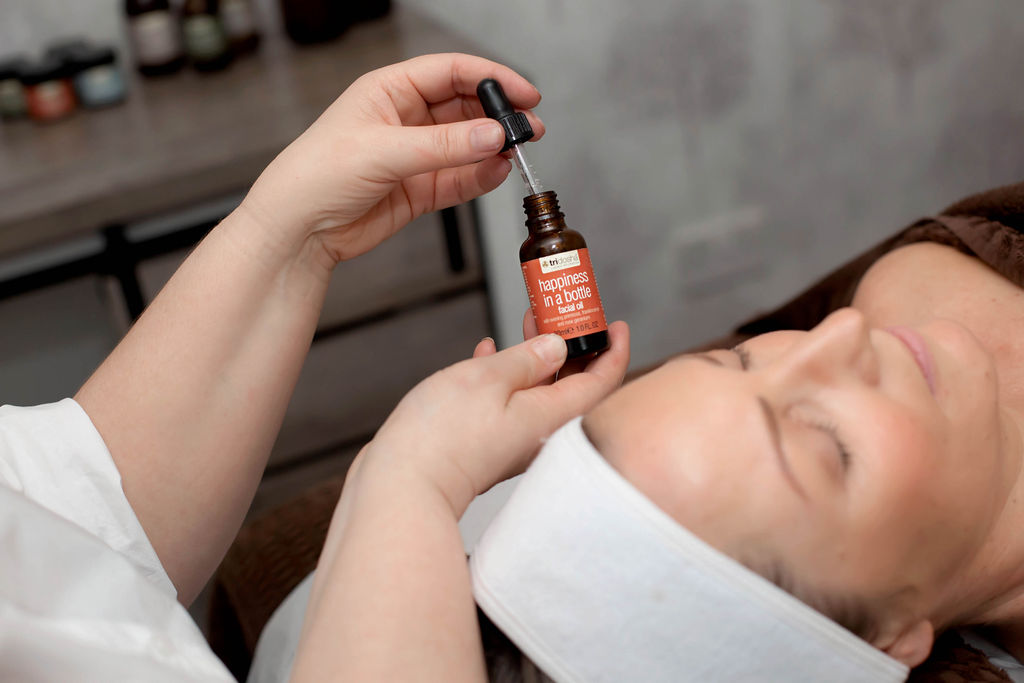 Ayurvedic Holistic Glow Facial 90 Minutes
Using Ayurvedic natural products, this is a facial that goes beyond the norm. It starts by cleansing the skin with liberal amounts of Tri-Dosha cleanser. Following this, an Ayurvedic facial massage is carried out to boost energy flow. A soft face scrub, formulated with powerful ingredients kutki and fitkari, is applied while a soothing head massage whisks stresses away. Next, a face mask of neem and sandalwood is left on to work its magic, while a foot and leg massage is provided to ease tired muscles. To finish, a moisturiser is massaged in using circular motions over marma points, leaving your skin fresh and revitalised.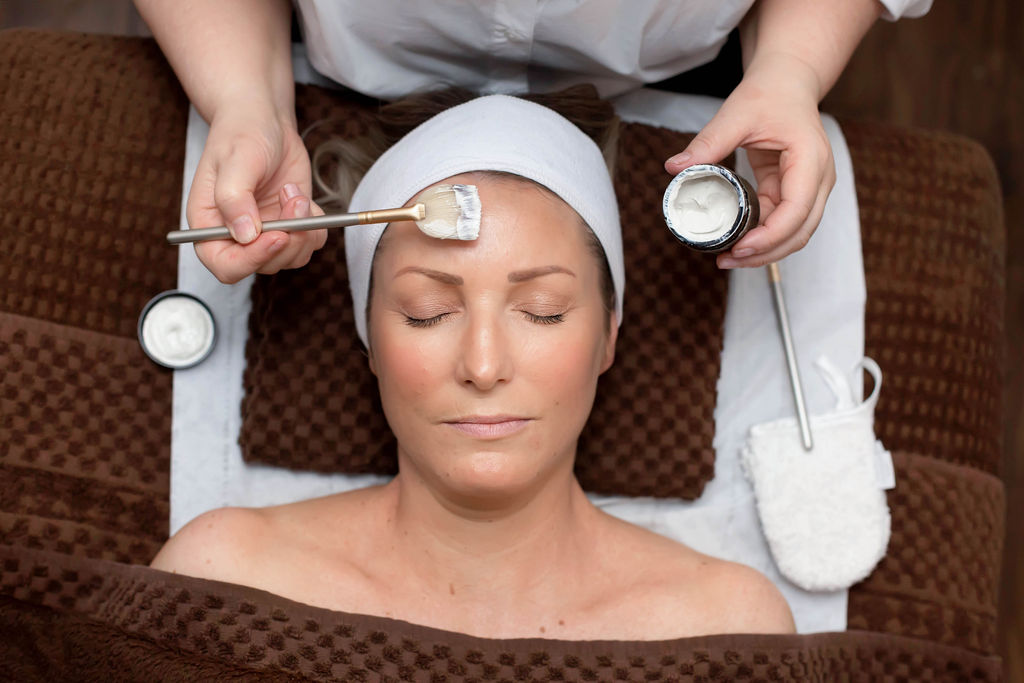 SKN-RG Age Defy Facial 90 Minutes
SKN-RG Organics is a luxurious, pure performance, multi award winning Soil Association Certified Organic system that imparts a deep sense of vital energy, enveloping damaged fragile skins with a protective, nourishing and revitalising age defy treatment. Key Quanta@ (frequency) charged products are combined with the latest age defy facial banding techniques, dubbed Pilates for the face, this treatment will give the best of both worlds reducing sensitivities whilst turning back the hands of time for a complete youthful energised radiance.