Day 2 : FREE SKN-RG C3 Ceramide or Cellular Repair Moisturiser 15ml (worth up to £25) when you buy the Zen Glycolytic Peel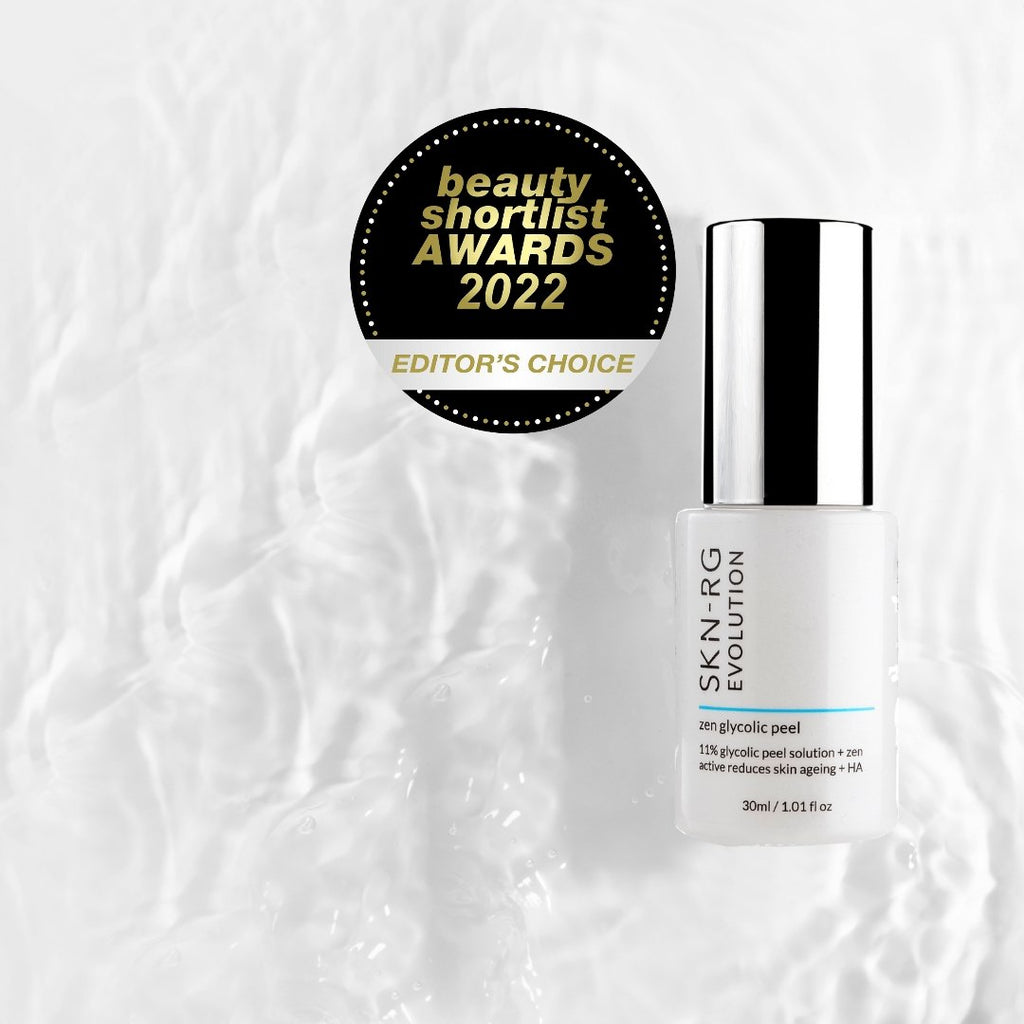 Day 2 of our 5 Days of Beauty Offers :​​​​​​​​
If you think that natural skincare can't be advanced or scientific then you haven't discovered SKN-RG. We love this brand at Amaranth, they are truly unique with the most amazing and inspirational founders Debs and Rob Scott. ​​​​​​​​
​​​​​​​​
SKN-RG are a multi award winning, British natural beauty brand. The products contain more actives than any natural beauty brand I have come across. The ingredients are unique (you don't find platinum and plankton in many products, but they are in SKN-RG) and the results absolutely hold up to the claims. The brand is a unique combination of science, nature, the elements, energy and frequency. ​​​​​​​​
Every element of the packaging can be recycled, and the products are free from eco irritants so that they can safely enter back into water and nature.​​​​​​​​
​​​​​​​​
One of the latest launches is the Zen Glycolic Peel. A natural 11% glycolic peel that it is even suitable for sensitive skin. The glycolic solution targets acne prone skin, reduces pore sizes and reduces signs of aging and scars. The formula also contains hyaluronic acid, vitamin c and zen actives to brighten, destress and pump out the skin. ​​​​​​​​
​​​​​​​​
I use this peel twice a week, it needs just 3 mins to work it's magic. As well as being awarded the Beauty Shortlist award (this is a huge deal), there is some impressive research:​​​​​​​​
- 99% said that from the first application the skin appeared firmer, brighter with a significant reduction in fine lines​​​​​​​​
- 98% said that spots and redness looked less prominent.​​​​​​​​
- 95% noticed an improvement for 5-7 days after application​​​​​​​​
​​​​​​​​
Our lovely Claire is a SKN-RG therapist and product expert so fire your questions over, we are happy to help!
Shop SKN-RG here
.