Best Supplements for Men's Health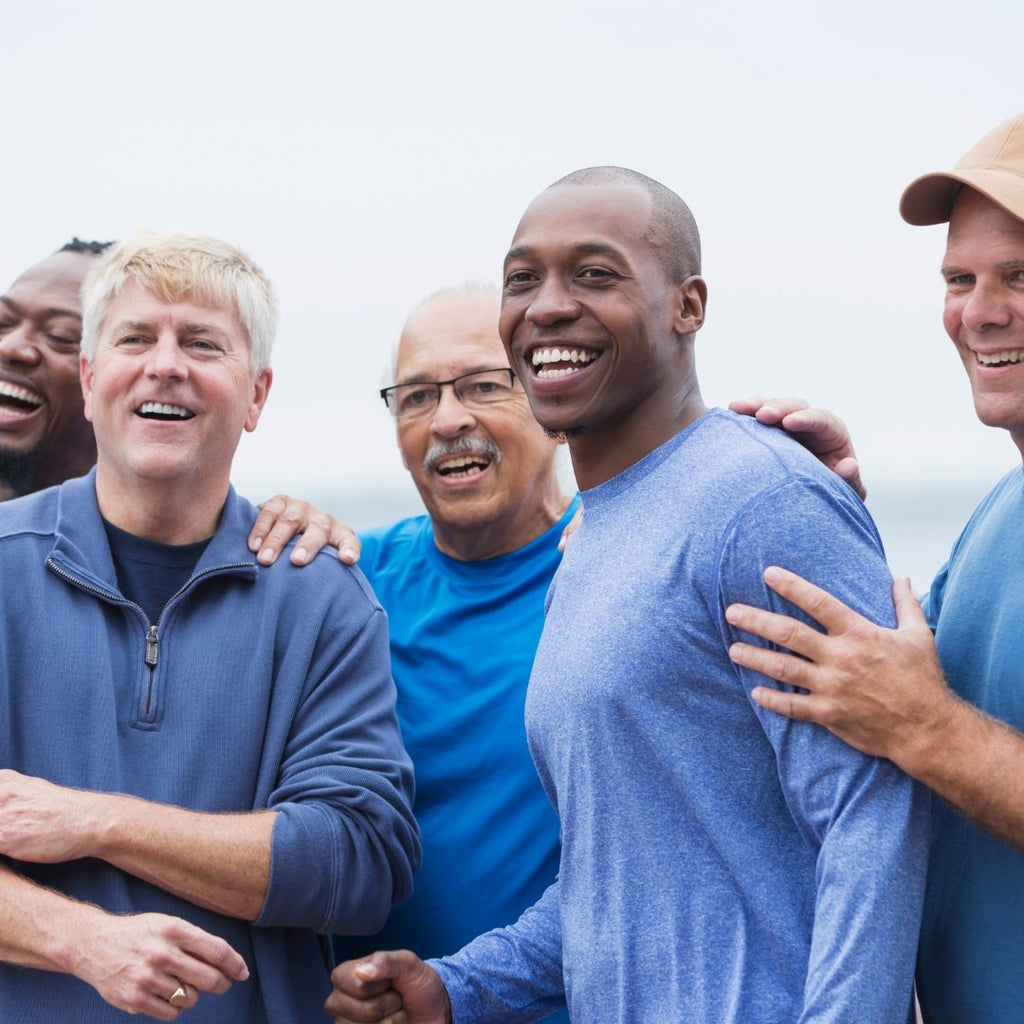 Looking for supplements to boost your energy, stamina, testosterone levels or even balance stress levels and weight?
It would be fair to say that there are a lot of supplements out there and it can be impossible to know which you need.  I am a nutritional therapist and the founder of Amaranth, I spend my days researching supplements, dosages, which may work and which certainly do not, so here I give a general guide to the three supplements that I believe most men would benefit from.  It is important to note that beyond this blog, the nutrition team can make more specific recommendations for your specific conditions, your diet and lifestyle.  I would always encourage you to book a free one to one 15 minute consultation with one of our nutritional therapists. 
Also do remember to always chat to your GP about your health concerns and any supplements you are taking.
 So back to my three top recommendations for male health
1. A Good Quality Multi-Vitamin
A multi-vitamin can be your safety net.  It is pretty much impossible these days to get all your nutrient requirements through food.  Our fruit and vegetables don't contain as much as they once did (particularly if they are pre chopped or have travelled a long way to reach us) and we lead busy lives which give limited time for shopping and meal prep.  Often breakfast is a quick snack and lunch is on the go, so we just have one meal to give us all of these vital nutrients.
There are some vital vitamins and minerals for male health, all of which will be found in a good quality multi vitamin
Zinc :
B Vitamins :
Antioxidants :
Vitamin D :
A
good multi vitamin
is the key here.  There are some shocking ones out there that are really not worth the money.  Generally, a small one a day tablet is a no go – the nutrient levels will be too small to be of any use.   I would also step away from large tablets that contain magnesium stearate and E numbers. Personally I prefer capsules and specifically, those that do not contain fillers or binders.  Brands I trust are Wild Nutrition, Natures Plus, Viridian and TerraNova. 

I particularly like Natures Plus Source of Life Garden Once Daily Multi
Alongside a broad spectrum of vitamins and mineralst targeted to male health, it contains whole foods for extra synergy and antioxidants.   Antioxidants really are important when it comes to further health.  They help to protect against cell damage caused by the aging process, the environment and diet which can be at the root of many long term and critical health conditions.
2. Protein.  

If you are gym goer, you may already take a protein shake. Protein is essential for everyone, not just gym and sports people.  Men tend to have a higher body mass and muscle ratio and protein is essential in muscle maintenance and repair.  Protein is also essential for many more of the bodies processes.  Protein breaks down into amino acids and these amnio acids are inputs into the creation of all body tissue (including hair and skin) and the creation of neurotransmitters such as serotonin and dopamine that control moods.

If you do already have a protein powder, I encourage you to look at what is in it.  Artificial colours, sweeteners and flavours are a no go. Artificial sweeteners have actually been associated with weight gain and inflammation and so they may cause problems for future health.
My recommendations are 
Supernova Man 01

Alongside vegan proteins and natural cacao powder for taste, you will find herbs for stamina and the stress response in Man 02.

 

These include maca, ashwagandha and cordyceps.

 

This is a great addition to your daily diet.

 

Make up a smoothie with Supernova Man 02, some extra berries and banana and blend with milk or a plant milk and it can make a good start to the day or a mid-afternoon snack


Vivo Life.

 

For gym training you may prefer Vivo, this is another clean vegan protein but it has a high level of BCAA's, those specific amino acids associated with building muscle.
3. An omega 3 supplement 
Inflammation is a big problem for health in the Western World.  The over consumption of red meat, processed foods and omega 6 fats, along with excess stress, obesity and alcohol consumption, all contribute to the body being in an inflammatory state.  Inflammation has been associated with chronic health conditions including Alzheimer's, heart disease, cancer, metabolic syndrome and more.
Balancing inflammation levels involves a diet and lifestyle approach.  Moving towards a more plant-based diet, introducing stress reduction techniques and increasing omega 3 from fish oils can all help.
If you eat less than 2 to 3 portions or oily fish per week alongside a tablespoon of flaxseed daily, then I highly recommend that you take a good quality fish oil supplement.

When it comes to fish oils, sustainability and purity are critical.  Taking a product that contains many of the toxins now associated with our waters could certainly do more harm than good.  Bare Biology Life and Soul is by far the most superior fish oil supplement in the UK
In addition to these general essentials, please bear in mind that specific formulas have been also been created by our recommended brands for male health concerns. These include cardiovascular, digestive health and prostate health.  For more information on any of these, please book a health review or contact the team at Amaranth on 0161 439 9856
Men's Health Week 12th to 19th June :
Offer 10% off our recommended Mens Health products.  Enter code MEN10 at checkout when you buy any of the products below.