Dr Hauschka One Hour to Myself Treatment Review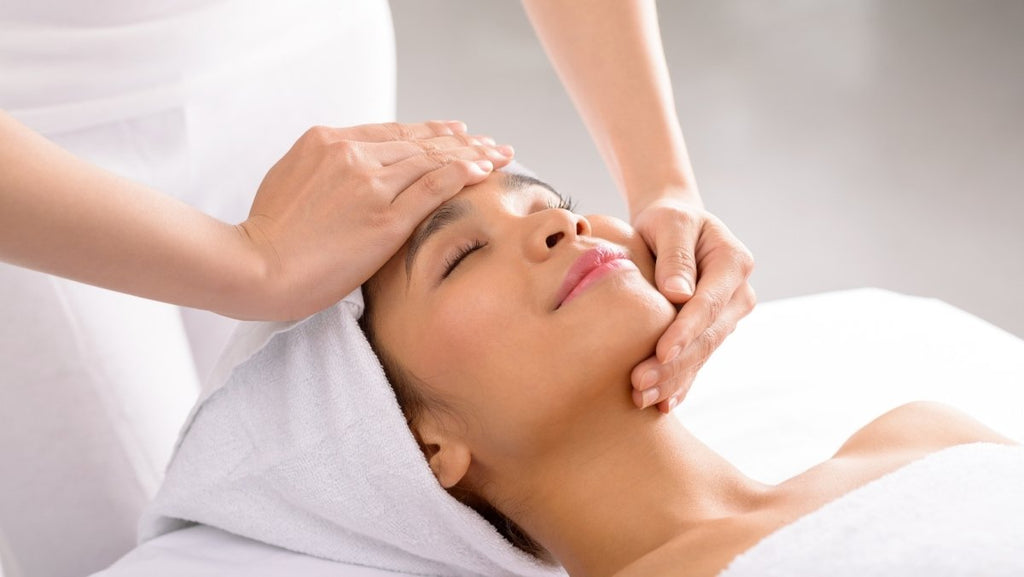 With a little bit of downtime amidst a busy week, I booked myself the ultimate treat, the Dr Hauschka One Hour to Myself facial treatment.
I absolutely love Dr Hauschka products and prior to lockdown would treat myself to a monthly facial. With treatment rooms being closed for so long, my skin is looking a little grey and sallow and certainly in need of a boost.  Dr Hauschka treatments are very holistic so the benefits are much deeper than just the visible skin results, this facial induces a deep state of relaxation and allows the body and mind to slow down and repair.  Much needed after the stresses of the last twelve months.
If you have not yet discovered Dr Hauschka, they really are a unique skincare brand. Dr Hauschka skincare products were first launched over 50 years ago when Dr Rudolph Hauschka, a pioneer of natural medicine, met Elizabeth Sigmoid a cosmetologist.  Together they built Dr Hauschka skincare, a range of products using the medicinal power of plants without chemical or synthetic preservatives, stabilisers and fragrances.  Dr Hauschka products have always been organic and cruelty free and it is their ethos to work with the rhythms of the skin, to provide products that support the skins own balance and repair process. I first discovered Dr Hauschka around 14 years ago.  My skin was prone to acne and breakouts after having children, I'd tried every recommendation going (including some quite harsh, abrasive treatments) and nothing really helped long term.  I was bought a gift voucher for a Dr Hauschka Classic treatment, a full 2 hours of complete bliss. Following the recommendations from the esthetician, I switched up my routine, invested in a few key products, threw away my night cream (Dr Hauschka recommend letting the skin breathe at night which was scary at first) and my skin improved forever.  I still use some of those products today, although have changed my day creams to account for more 'mature' skin :)
So back to the treatment.  I had my facial with Dr Hauschka Esthetician Claire, in the Amaranth treatment rooms in Bramhall.  There are very few Dr Hauschka Estheticians in the UK and Amaranth are in the unusual position to have three of them – Claire, Jane and Emma, all trained to the high standards of Dr Hauschka.

The room was beautifully laid out with the glow and aroma of natural candles.  I immediately felt relaxed just entering the room.  The treatment started with a consultation to discuss and assess my skin type (tired and dehydrated) so that Claire could select the appropriate products.
The facial then began and it really was heaven.  Starting with a facial cleanse using cleansing milk and hot cloths soaked in a gorgeous lavender bath oil, the total spa experience.  The initial cleanse was followed by a deep cleanse using the famous Dr Hauschka Cleansing Cream.  Cleansing cream is a bit like a paste made with almond meal and other plant/herbal extracts, this is applied to the skin with a press and roll technique by the therapist. This is the product I believe transformed my skin all those years ago.  The press and roll action gently lifts dirt and impurities from the skin (melting away my dull skin).  The Dr Hauschka ethos is to work gently with the skin to preserve the natural acid mantle and to keep the skin in balance.  Harsh scrubs and masks can damage this surface leading the skin to over produce oil which can lead to breakouts or inflammatory conditions such as rosacea.
The next part of the treatment is a facial steam, and whilst I would have been happy to lie in my toastie bed through the treatment, this is an essential part of the facial to allow the deep cleanse of the skin and for the products to be delivered into the deeper layers.  Following the facial steam comes application of a clarifying clay mask.  With pores open from the steam, the clay helps to bind and further lift dirt and sebum from the skin.  After the mask is applied, the most relaxing part of the treatment, facial lymph stimulation using brush strokes across the face. At this point I think I drifted off into a very relaxed dose and would have been happy to stay there all day.  Lymph stimulation helps to move toxins and is essential for reducing puffiness and providing radiance.    A specific conditioning treatment is then applied to lock in these benefits and create harmony.
Sadly the treatment had to come to an end, cool compresses soaked in invigorating lemon/lemongrass essence was the perfect close to the treatment.  I looked and felt totally rejuvenated, yet calm and balanced.  One hour to myself that gave all the benefits of a full recharge.

 
The Dr Hauschka One Hour to Myself treatment is priced at £55 available at Amaranth Bramhall subject to appointment, please call 0161 439 9856 or email hello@amaranth-wellbeing.com  to enquire.
Amaranth Manchester are holding a Dr Hauschka treatment day on Saturday 3rd July 2021.  This treatment will be available for £55 with a free gift of a special size cleansing milk or facial toner for every treatment.  Appointments are limited, book via the online booking page