Ingredients You Don't Want In Your Skincare & Makeup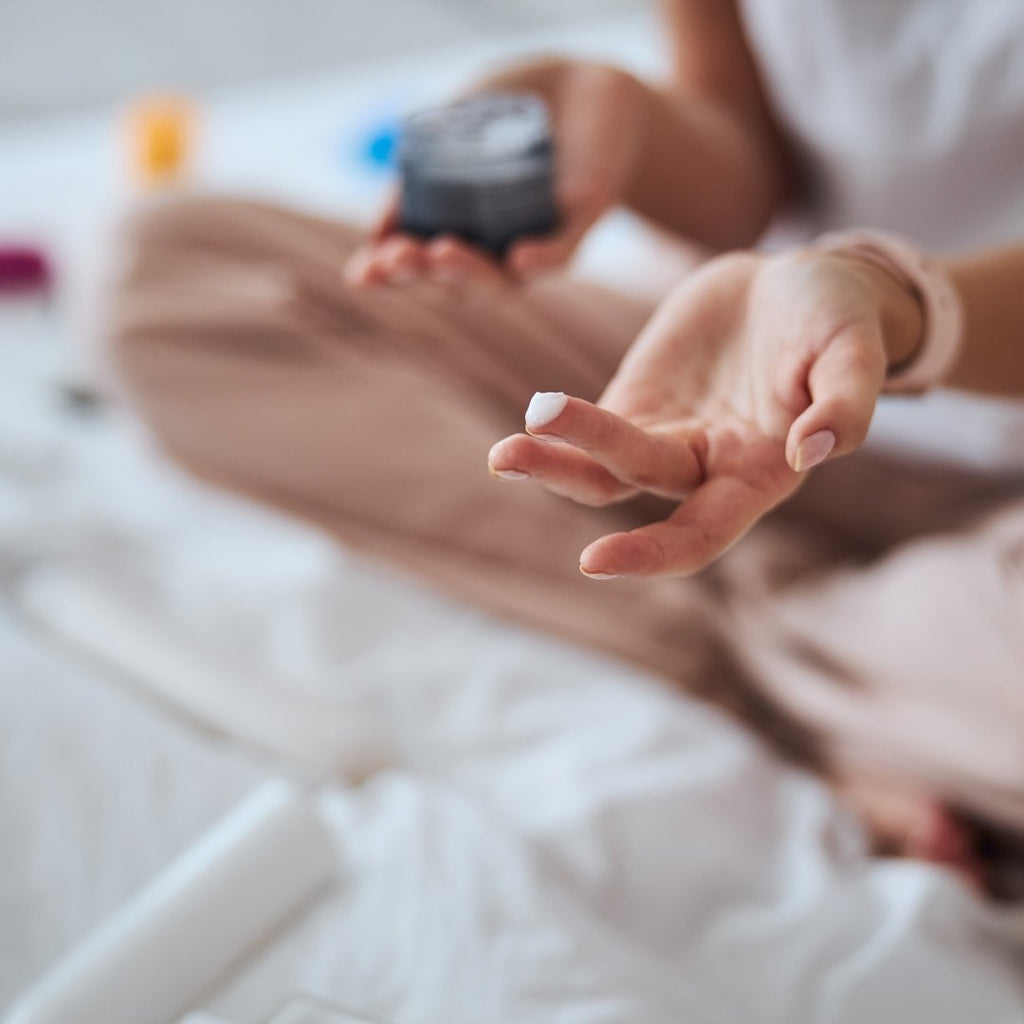 What is natural beauty?  Natural Beauty to us means skincare and cosmetic products that are produced without the use of synthetic ingredients, harsh chemicals and preservatives and potentially dangerous additives.
That all sounds straightforward but understanding natural beauty products really is a minefield.  Let us explain:
1. Green Washing
"the practice of presenting something as organic and natural when it can only partly, or in some case not at all mean these claims".
Green washing is big business.  It doesn't take much for skincare and cosmetic companies to realise that people are attracted to natural plant based products so stick a plant picture or mention it on the label and sales go up.  However did you know?
In the cosmetics industry, the terms 'natural' and 'organic' are not regulated.  You may think that a product containing the word 'natural' or displaying an image of natural plant ingredients, is free from synthetic chemicals.  Often this is far from the truth.
You may also think that a product using the term 'organic' contains only organic ingredients. Again this is often far from the truth.  Products with only 1% organic ingredients can be marketed as organic.
You may believe that a product labelled 'hypoallergenic', 'simple' or 'tear kind' contains gentle natural ingredients. Often this is far from the truth.
You may see labels such as 'paraben free'. All this means is that they haven't used parabens. This doesn't mean that they haven't used a whole host of other chemicals.
As a consumer you should be able to be assured that the products you are using are safe for you and the environment. You should also be provided with full and accurate information so that you can make an informed choice.
Here is one example but you will find examples in almost all cosmetic skincare brands, including high profile and expensive brands.
Simple Kind To Skin Eye Makeup Remover 


The description says :


Our vegan make-up remover is non-greasy and won't leave behind residue. It contains no colour, no perfume and no harsh chemicals that can upset your skin,


From this you would believe that the product was free from synthetic ingredients - yet the ingredients include multiple synthetics :


Aqua, Poloxamer 184, Butylene Glycol, Ceteth-20, PEG-20 Glyceryl Laurate, Laureth-23, Panthenol, Phenoxyethanol, Disodium Phosphate, Sodium Phosphate, Calcium Disodium EDTA,
2. So Does it Matter?
If you love your favourite skincare products and you are getting results, does it matter whether they are natural or not?  Everybody should be allow to make their own choice, but there are some things to consider:
The skin is highly absorbable. Much of what you put onto your skin will be absorbed into your blood stream. Traces of a chemical called triclosan, for example, have been found in breast milk of up to 97% of lactating mothers.
In the EU, safety reviews of chemical ingredients used in skincare products are conducted by the Cosmetic Directive in the EU. This means that they look at all of the research and consider whether or not an ingredient is safe to use on the skin.  Many ingredients have been banned for use due to safety concerns.
Many other ingredients have been found to cause potential harm or raise safety concerns. Rather than a ban, the EU has granted safe permitted levels to be included in one product.  This means that the ingredient can be used but a level the EU believe to be safe.
The problem comes about because we do not use just one product. Potentially by layering, for example, a serum, a moisturiser, a foundation and a powder, we are exposing the body to four times the permitted levels.
According to a survey of 2300 people, on average, respondents use nine products daily. These contain 126 unique ingredients.
One man in 100 and 25 percent of women surveyed apply 15 or more products each day.
3. What ingredients should we look out for?
The following list is by no means exhaustive, but it contains some of the most common skincare ingredients that have a level of concern.  If you would like to know why these are of concern, we can explain more about the ingredient and point you to the research:
Parabens: 
The most commonly used preservative, permitted in the EU but only at certain levels.  Known as Ethylparaben, butylparaben, methylparaben, propylparaben, isobutylparaben, isopropylparaben, other ingredients ending in –paraben, para-hydroxybenzoic acid
Mineral Oils:
Inexpensive by-products of petroleum used as an emulsifier Paraffinum Liquidum, dipropylene glycol, butylene glycol
Methylisothiazolinone
A preserving and sanitising agent, a common skin irritant.  Banned in leave in products but features in many face and body washes. Methylchloroisothiazolinone,  Methylisothiazolinone, MCI, MI
Triclosan
Anti bacterial agent used in toothpastes, soaps and deodorants.  Banned for use in the US as it has not been proven to be safe or have any benefits.
Sulfates/Sodium Lauyl Sulphate
Foaming agents and emulsifiers to help the skin feel squeaky clean.  Known to cause skin and eye irritation. Sodium Lauryl Sulphate, Sodium Laureth Sulfate, SLS, SLES, Sodium dodecyl sulphate, Dodecyl sodium sulphate, SLS, Lauryl sodium sulphate, Sodium laurylsulphate, Sodium lauryl sulfate, Sulphuric acid monododecyl ester sodium salt

Phalates
To increase softness, found in nail varnish, hair gels and hair sprays  Phthalates, DEP, diethyl phthalate, DEHP, DBP, BzBP, DEP, DMP

Bismuth
Used in cosmetics as a pearlescent pigment or lubricating agent nail polish, eye shadows and facial powders. It is often found in mineral powders but can cause irritation and inflammation. Bismuth is permitted for use in cosmetics but is not allowed in lip products. CI 77163,
Polyethylene Glycol (PEG)
Found in moisturisers, soaps and hair products. PEGS are derived from petroleum and are used as softeners and emollients and they help the texture and application of a product.  Whilst PEGs do not commonly cause irritation, we prefer not to include them in the products we stock.


4. Certification
Understanding skincare can be a minefield.  As a consumer, the quickest way to be ensured that a product contains natural and/or organic ingredients is to look for a certification (that way someone else has checked for you).  The following are all certifications that can be trusted:
The Soil Association
BDIH
Natrue
EcoCert
Cosmos

5. Brands we Love
At Amaranth we search for new products and screen all products, ingredients and suppliers.  These brands we love for their performance as well as their ethics. You will find these in store at Amaranth:
There are other brands that we do not currently stock that we believe contain ingredients that meet our standards.  These include, but are not limited to, Neals Yard, Tropic, Balm Balm and Ilia Beauty

6. Brands we don't love.
Unfortunately there are many and it is unfair to produce a list.  We are not saying that everyone should choose to use natural skincare, it is a personal choice, and we all have different budgets and preferences.  What we are saying though is that everyone should be able to make an informed choice.  The brands we like least are those that pretend to be natural when they are far from it.  The only way to tell is to check that label or to look for certifications. 
Be very wary of products and brands that do not disclose their full ingredients list in their website.  Referring only to 'featured ingredients' means that the company is not openly disclosing what is in their products.

If you would like to know more do contact us at Amaranth and we will happily share our knowledge with you.  Thanks for reading.
Jo and the Amaranth team xx
Contact us at:
Joanne@amaranth-wellbeing.com.  0161 439 9856
Or follow us at: 
www.facebook.com/AmaranthUK   
www.instagram.com/Amaranth_Uk